Take a deep dive into the beauty and richness of Guatemala with our one-day tours.
Our experienced guides will lead you through social, historical, and natural wonders, including the area's renowned archaeological sites, active volcanoes, bustling rural markets, and colorful traditional towns.
Discover ruins once inhabited by ancient civilizations, explore jungles teeming with wildlife, fall in love with serene landscape vistas, and experience small-town life where locals still live off their land.
Our day tours are carefully curated to make your trip to Guatemala an experience you will never forget.
From small groups to private tours, we offer an excellent range of options to discover this fascinating country's many facets.
Visit some of Guatemala's ancient ruins, admire its natural beauty and immerse yourself in the majestic culture with one of our day tours.
This is a one-day tout starting at 4:00 am with an early transfer to take a short flight to Flores, then you will continue in your Tour to Tikal
5:00 am early transfer from your hotel in Guatemala City to La Aurora international airport to take a short flight to Flores to start your Tikal tour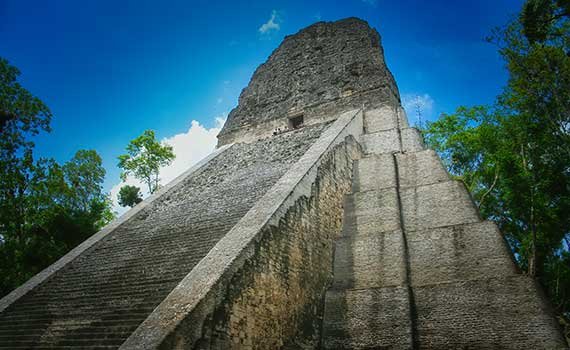 In this tour, you will be guided along the paths of the most important city in the Mayan world. Abundant wildlife, the Mayan forest, temples millennial…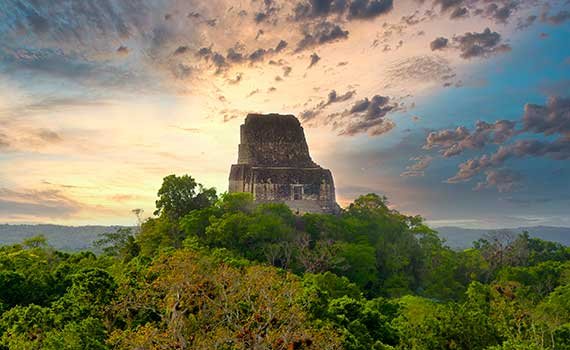 Tikal Sunrise and Sunset
The natural surroundings of the Maya city are a laboratory of fauna and flora which is a perfect proof of a humid subtropical forest.
The terrain in and around Antigua is a mountain biker's paradise. Riders can bike through the Almolonga Valley, visiting the villages
Enjoy a tour through the villages around Antigua; where you will learn their history through ruined buildings, live culture and the incomparable view.
Discover the Beauty of Antigua Guatemala on a Private Guided Tour. Journey through the streets of Antigua on a walking tour.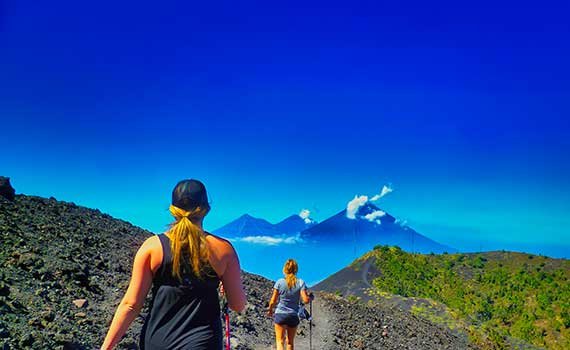 Explore the majestic Pacaya Volcano with this full-day guided tour from Antigua or Guatemala City! Immerse yourself in incredible landscapes
Antigua Coffee Tour
Explore the traditional methods used in local coffee production and farming from bean to cup. First, observe the harvesting process, then to select beans
El Mirador Helicopter Tour
This  heli tour is the best seller in our helicopter adventures in Guatemala. This helicopter trip delivers spectacular aerial sights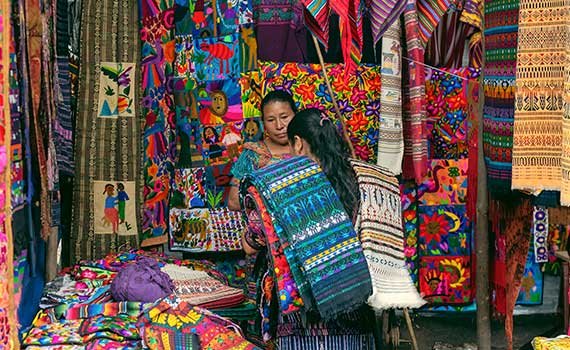 Chichicastenango was established by indigenous nobility running the Spanish in Utatlan or Q'umarkaj the Quiches capital in the late 1520s.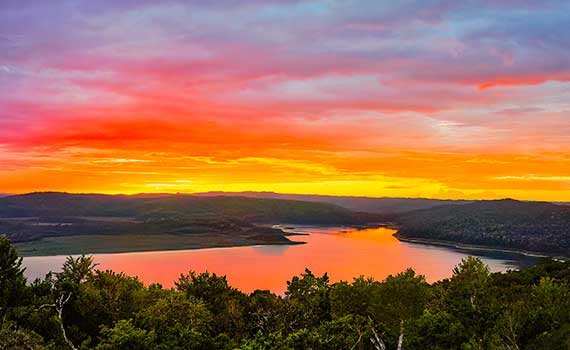 Yaxha is a Maya city of monumental magnitude with more than 500 buildings. Positioned on a hillside, northern of the lagoon,